These are following steps to Install Tableau
First, we need to download the Tableau software from Tableau website for installation of tableau
https://www.tableau.com/products/desktop/download
This is the home page for downloading Tableau Desktop. You have the ability to download the latest version of the software. The top of the page contains menu options such as Products, Solutions, Learning, Community, Support, and About.
You need to select Community –> Tableau Public (free version)
Next, enter the email address and start the download.
Open the downloaded file and begin the installation.

Accept the agreement and start with the installation of tableau.
If you want that to share some details to Tableau of how you use the product to make it easier for the company to receive feedback and improve on the product (Tableau), you can check the 'Improve this product by sharing usage data with Tableau' option.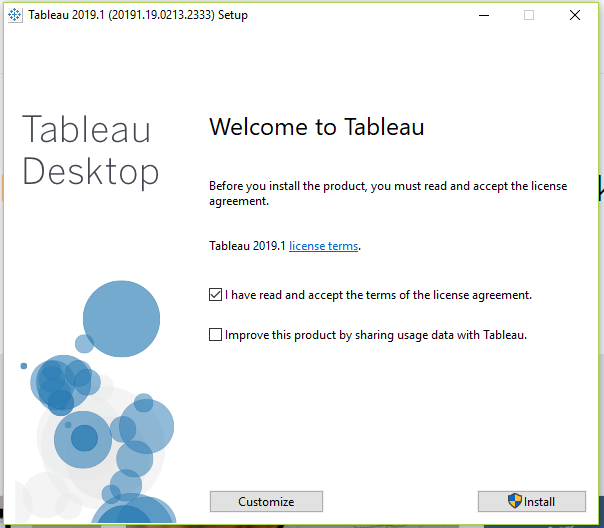 You will see Tableau being installed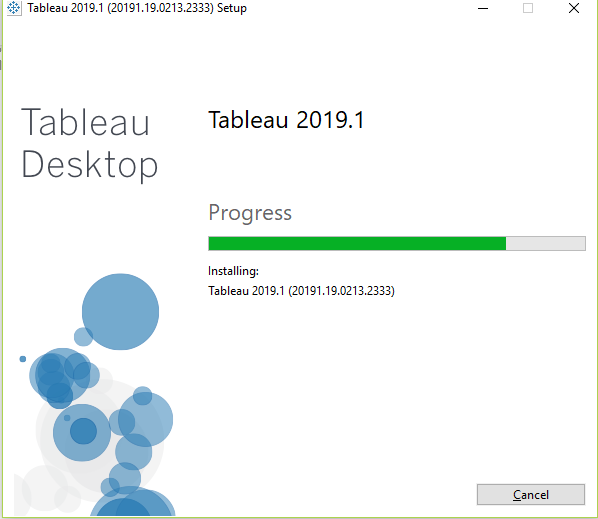 After installation of Tableau is done. If your version is paid one you need to fill the registration form with name, phone number, organization name etc. You need to fill in these details to register for the product so that you can use it. This is just a one-time activity. But, this activity needs to be done again if you do a reinstallation of the tableau in your machine or use tableau in another machine for the first time.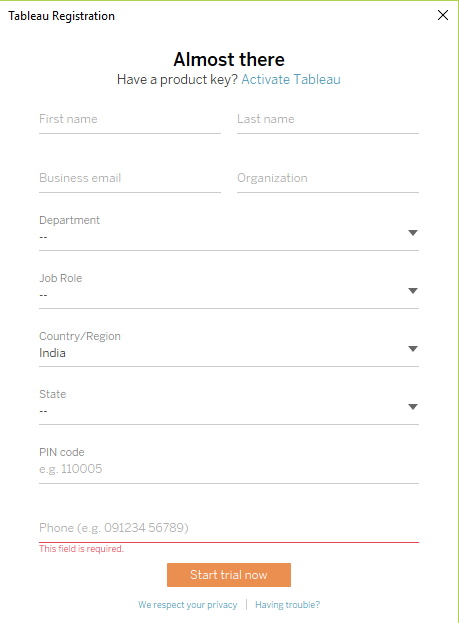 Enter all your details and start the trial version, Tableau trial version can be used for 14 days, after that you will need a license key for installation of tableau. After the trial gets over, you cannot use tableau without a license key.
If you use Tableau Public you don't need to register the product.
The difference between Tableau Public and Tableau Desktop full version is that Tableau Public has limited options to connect to data sources.
Tableau Public version will be sufficient to connect to Google Sheets.